Airtech's dedicated training and technical team offers expert advice, installation support and training seminars to provide a full understanding of the fundamentals of ventilation and the importance of good indoor air quality as well as covering Airtech's range of services. Get support for your queries by browsing through the categories below.
Training Seminars – We offer free training seminars for landlords on condensation and mould. The course looks at the difference between damp and mould, health implications, causes and consequences. This training will help ensure that landlords know how to break the cycle of condensation and mould, thus protecting both residents and their housing stock.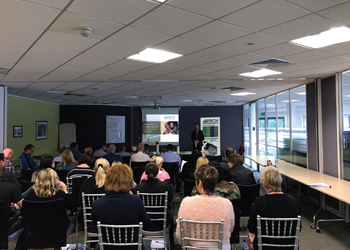 Installer Training – Our installer training courses incorporate both theory and hands-on practical experience covering a variety of topics including installation and commissioning, service and maintenance and repair to provide a full understanding of Airtech's ventilation products. The courses are ideal for qualified electrical installers looking to extend their product knowledge.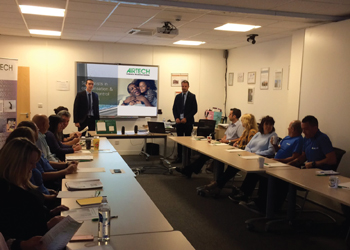 If you would like to book a training course or discuss further then please email us.
Resident Education- Resident education is a vital part of Airtech's service with free mould information leaflets that housing providers can give to residents so that they understand the causes. Airtech also provides a customer care helpline for residents to seek advice on its ventilation products.
Customer care helpline – 01823 690292.