Landlords and letting agents
Many landlords find condensation and mould a recurring problem, with recurring costs. Airtech offers simple steps that can solve this problem; comprehensive property surveys, mould removal treatment and a full installation service for landlord. The treatment and mould removal is backed by a unique three-year guarantee that the mould will not return. Airtech also runs training courses to help landlords understand the causes of condensation and mould and to offer solutions.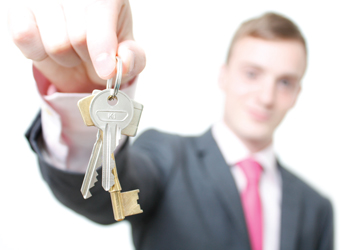 Resident lifestyle, such as drying wet clothes on radiators, can contribute to condensation by raising the moisture levels in the air. Add to this a lack of effective ventilation and this can result in high humidity levels. Featuring unique control and data logging our ventilation products will record details of the home environment, such as humidity and temperature levels to allow the landlord or letting agent to track and analyse the correlation of these variables together on one graph. This will allow them to clearly track the effects changing lifestyle habits have on a home environment. It will also demonstrate how reducing relative humidity through adequate heating and ventilation can maintain a healthy home. Airtech's sophisticated data logging allows landlords and letting agents to interrogate up to 10 years' worth of saved IAQ data thus giving peace of mind.
Hand-in-hand with the data logging, Airtech's specialist control platform monitors the data as it is collected and modulates the fan accordingly to react automatically and proportionally to rising humidity levels, offering quick and effective humidity control. This ensures the resident keeps the optimum environment in the home to avoid condensation forming, thus helping maintain good IAQ.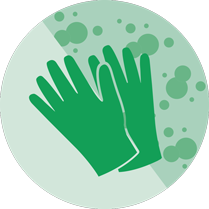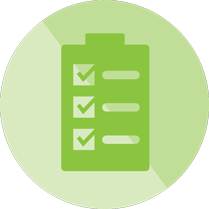 Condensation & Mould Surveys