Simple Steps to Help Protect Your Health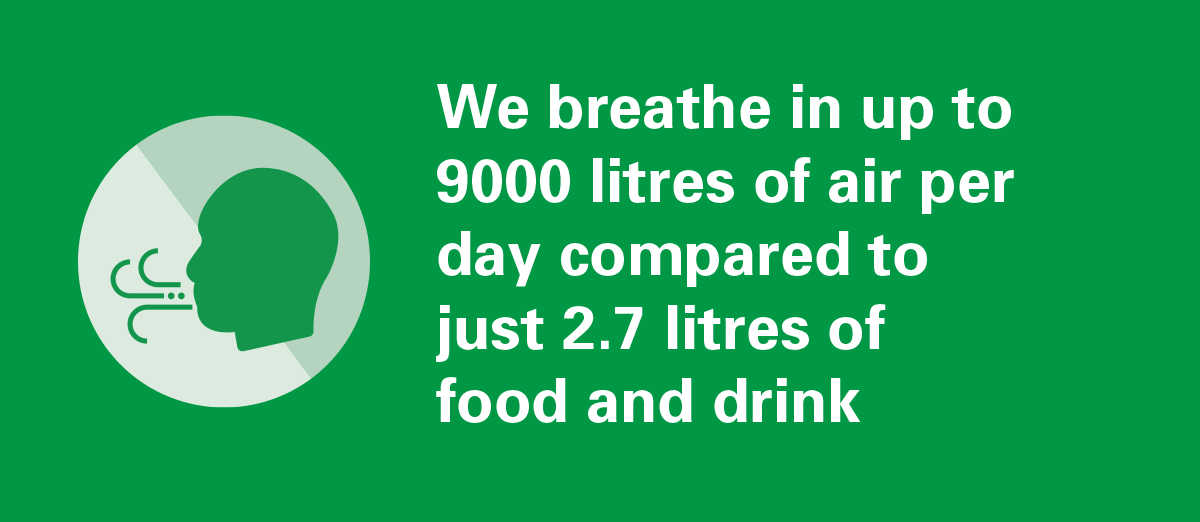 With many people spending longer in their homes due to Covid-19, here are some simple steps to create and maintain a healthy, happy environment while at home.
---
1. Ventilate homes well
Tackle condensation to avoid mould and ill health. Keep homes well ventilated by using extractor fans; leaving trickle vents open; and opening windows to let moist air out.
---
2. Stay warm
Ensure homes are well heated. Fluctuating temperatures can increase the risk of condensation so try to maintain a stable temperature.
---
3. Leave walls clear
Avoid piling clothes or other items against walls. This allows air to circulate, preventing mould growth which can lead to ill health.
---
4. Keep extractor fans turned on
With more people at home there is more moisture in the air. Don't turn off extractor fans, they improve indoor air quality (IAQ) helping prevent condensation and mould.
---
5. Use an airer
Many people use radiators to dry wet clothes but this can lead to mouldy walls. If drying clothes on a line outside isn't possible, a good alternative is an airer in a well-ventilated room.
---
6. Smoke outside
Smoking indoors has a lasting negative effect on IAQ. Smoke outdoors when possible.
---
7. Avoid Asthma Triggers
Effective ventilation helps reduce some asthma triggers by keeping mould and condensation to a minimum and reducing humidity so dust mites are less able to breed.
---
8. Keeps lids on pans
Cooking and boiling kettles produce moisture which, if not ventilated properly, can result in condensation. Keeping lids on pans helps reduce the moisture released, improving IAQ.
---
9. Stay on top of spillages
Any spilt liquids add to the moisture content in the air. By wiping them up you'll keep moisture build-up to a minimum helping avoid condensation and mould.
---
10. Use a cooker hood
Particulates and steam produced by cooking can cause poor indoor air quality so cooker hoods should always be turned on when cooking.
---
11. Reduce Dust Mites
Dust mites love humid conditions. Reducing household humidity to between 45-60% means dust mites are less able to breed. Effective ventilation reduces humidity and helps tackle the issue.
---
12. Keep lids on fish tanks
Uncovered fish tanks add extra moisture to the air, leading to condensation and mould. By keeping fish tanks covered, extra moisture is prevented from getting into the air.
---
13. Use Products with Low VOCs
Volatile organic compounds (VOCs) from cleaning products can cause poor indoor air quality. Use un-perfumed cleaning products with lower VOCs to make the air healthier.
---
14. Check ventilation is working
Check that any kind of mechanical ventilation installed in the homes is working properly.
---
15. Check the filters
If the installed ventilation system has filters, these need to be clean to work effectively. Check the filter warnings so you can see when the filters need replacing.
---
16. Tackle the causes of poor IAQ
Cooking, cleaning, showering and drying clothes indoors all reduce air quality. Use effective ventilation when undertaking these activities.
---
17. Choose unscented candles
Burning candles reduces IAQ. If you like to burn candles ensure you ventilate the room when using them.
---
18. It's Good to Talk
Those stuck at home, especially alone, could be feeling isolated and lonely. Stay in touch with friends and relatives with phone calls, messages and video chat.
---
19. Get Some Exercise
By exercising, you will be looking after your physical and mental health. Going for a walk is ideal for those not self-isolating. Alternatively go in the garden or exercise indoors.
---
20. Monitor humidity
High humidity leads to condensation and mould, reducing IAQ and affecting health. Tackle it with effective ventilation – ensure you use your extractor fans.
---
21. Stop leaks
If you have a leak it can lead to real problems with damp and mould, as well as damaging a property's structure. If you spot a leak, get it fixed quickly.
---
22. Get the Vacuum Out
Tackle issues with dust mites and other sources of allergies by regularly vacuuming the home.
---
23. Get Gardening
If you have access to a garden, this is the ideal time to enjoy it. It's great exercise and is good for mental health too.
---
24. Maintain a Good Diet
Whist it can be tricky to always get our usual food choices at the moment, it's important to try and still eat healthily.
---
25. De-stress
With health and work worries for many at the moment, reducing stress is key to health. Mindfulness sessions, yoga or talking to someone at mental healthy charity Mind can all help reduce anxiety.
---
26. Make the Best of It
There are plenty of ideas for beating boredom online. Alternatively take up a new hobby or learn a new skill – YouTube is full of videos explaining how to do things.
---
27. Socialise from the Sofa
Our social lives have taken a hit but it's possible to still have fun with family and friends. Use your phone to make multi-screen video calls to chat or play games.
---
28. Get Playing
For families with kids at home there are lots of fun ways to pass the time. Board games, drawing, storytelling and hide and seek are all good ways to enjoy time together.
---
29. Stay at home
Follow Government advice. Ensure you stay at home apart from essential journeys and exercise and, if you must go out, always stay more than 2m from others.
---
30. Wash hands
A key way to help stop the spread of Covid-19 is through good hand washing with soap. If soap and water isn't available, hand sanitiser which contains at least 60% alcohol should be used.