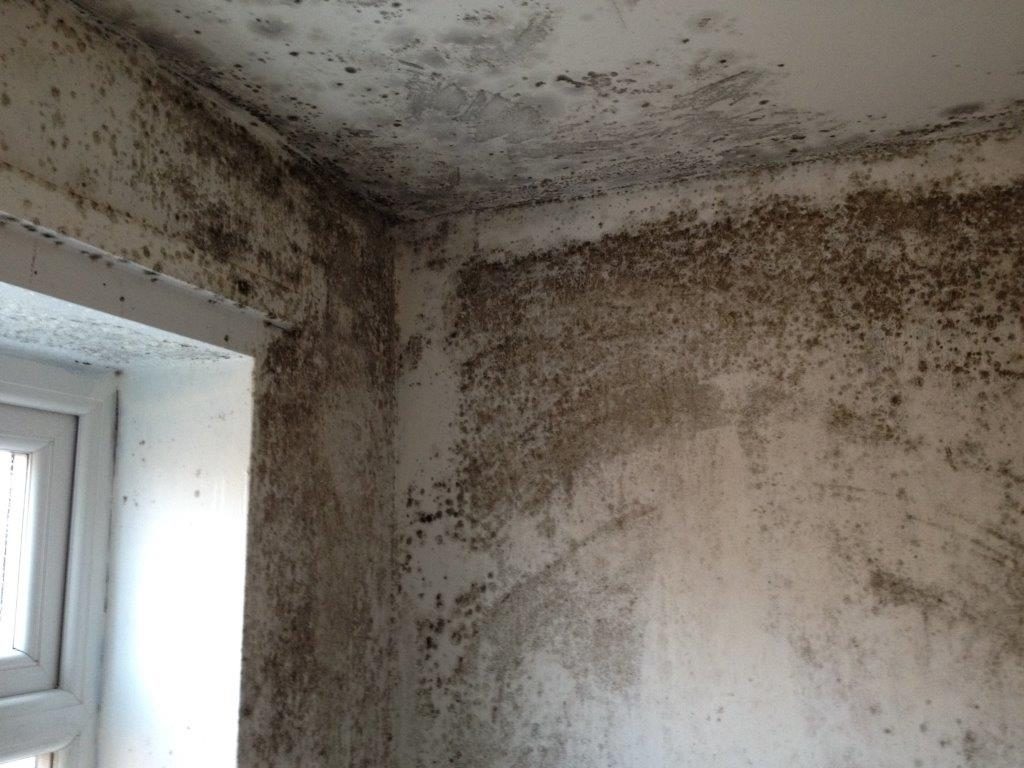 The new Homes (Fitness for Human Habitation) Act, is scheduled to come into force from 20th March 2019. This means landlords are set to face new obligations with the Act making it a legal requirement that rental properties are fit for human habitation from the start and throughout a tenancy, including the need for effective ventilation and freedom from damp. Airtech, the mould and condensation control specialist, is set to help landlords meet these requirements by offering a comprehensive service to social housing landlords to overcome the problems of condensation, mould and poor ventilation thus helping create healthy homes for residents.
An amendment to the Landlord and Tenant Act 1985, the Homes (Fitness for Human Habitation) Act makes it a legal requirement that all rental properties are consistently fit for human habitation, including effective ventilation and freedom from damp. If a property fails to meet the standard and the property owner does not carry out the necessary repairs or maintenance, tenants will have the right to take them to court where a judge can issue an injunction forcing the work to be carried out. This is good news for tenants who should be able to demand good indoor air quality (IAQ) within their homes, protecting their health from the ill effects of condensation and mould.
To comply with this Act and to meet with their duty of care to their tenants, social housing landlords need to control condensation and mould in their properties and provide good indoor air quality (IAQ). Airtech offers three simple steps that can solve the problem of condensation and mould: comprehensive property surveys to identify condensation, damp and mould problems and recommendations to solve the issues; mould removal treatment and redecoration; and full installation of adequate ventilation equipment to ensure condensation and mould won't return. The treatment and mould removal is backed by a unique three-year guarantee that the mould will not return.
"Condensation and mould are a major problem in many social housing properties. This not only damages the property itself but is one of the main causes of poor IAQ, which can have health consequences for households" said Jeremy Cleeter at Airtech. "Luckily at Airtech we have a range of solutions to tackle this problem and help landlords avoid disrepair cases or combat them with ventilation solutions, thereby meeting the standards set out in the Homes Act."
Boasting patented market-leading ventilation technology that improves tenant comfort and efficiency Airtech can offer landlords the correct solution for individual properties. This can range from the Air+ Positive Input Ventilation (PIV) to the environment sensing bathroom and kitchen fans, such as the SA25 SELV, the SA60 Mains and SELV, and the SA64, and data gathering fans, such as the DA25, DA60 and DA64.
Featuring Airtech's unique control and data logging the company's ventilation products will record details of the home environment, such as humidity and temperature levels to allow the landlord or contractor to track and analyse the correlation of these variables together on one graph. This will allow a landlord to clearly track the effects changing lifestyle habits have on a home environment. It will also demonstrate how reducing relative humidity through adequate heating and ventilation can maintain a healthy home. Airtech's sophisticated data logging allows landlords to interrogate saved IAQ data. They can also monitor all 'on/off' occurrences and map them in relation to the temperature and humidity readings, giving a clear indication of whether the fan has been running as intended. This data is very useful in advising tenants of correct fan usage and also in disrepair cases.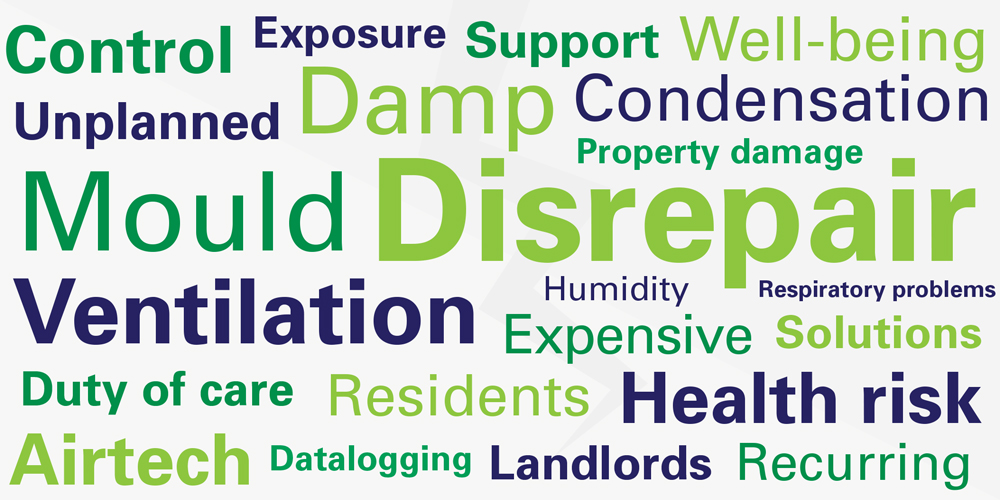 Hand-in-hand with the data logging, Airtech's specialist control platform monitors the data as it is collected and modulates the fan accordingly to react automatically and proportionally to rising humidity levels, offering quick and effective humidity control. This ensures the resident keeps the optimum environment in the home to avoid condensation forming, thus helping maintain good IAQ.
Airtech also runs free CPD training courses to help landlords understand the difference between damp and mould, health implications, causes and consequences, as well as solutions and data logging. This training helps ensure landlords know how to break the cycle of condensation and mould, thus protecting both residents and their housing stock. Airtech also supplies free mould information leaflets when working with a social housing provider so tenants understand why they should not dry washing indoors or pile clothes or other items against an external wall. Plus, Airtech provides a Freephone customer care helpline for tenants to seek advice on its ventilation products.
For, more information, training details or for a free survey call: 01823 690 292 or email: info@airtechsolutions.co.uk.