Airtech is celebrating 30 years of providing mould and condensation control solutions to Housing Associations and Local Authorities across the UK. A growing body of evidence has identified the dangerous impact poor air quality is having on our health, fortunately, Airtech has developed a comprehensive service during the last 30 years, which offers landlords solutions to help ensure a healthy home.
Airtech has built an enviable reputation for its expert knowledge and experience of condensation, damp and mould control. The company offers a one stop shop for condensation and mould with three simple steps that solves this problem; comprehensive property surveys, mould removal treatment and a full installation service for both responsive and planned maintenance all backed up by a unique three-year guarantee against mould returning.
"Our ethos is to be more than just a fan company. We are a solutions provider and strive to be the go-to experts in condensation and mould" said Jeremy Cleeter, Sales Director at Airtech. "If there is a problem, Airtech will find the solution. We're looking forward to celebrating 30 years of knowledge and expertise with our staff."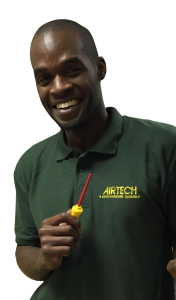 Founded in 1988 in Stoke St Gregory, Somerset, Airtech has grown from five members of staff to 50. As the company grew it moved, in 2005, to larger premises in nearby Burrowbridge where it still resides. Originally working in the South East and South West, the company expanded to cover the Midlands ten years ago and now covers the whole of the UK, including Northern Ireland, and has worked with over 250 Housing Associations.
Airtech has always been innovative and was the first to introduce encapsulated self-cleaning sensors, low wattage fans and real time data logging extractor fans. 20 years ago it launched self-cleaning sensors in response to the issue of sensors in homes becoming greased up and not functioning effectively. Working in partnership with Sensair Ltd, Airtech offers market-leading sensors on its products.
15 years ago Airtech introduced its first datalogger, in response to a demand for fan data from Local Authorities in London, and now offers highly sophisticated datalogging which can be used in disrepair cases. Ventilation products record details of the home environment, such as humidity and temperature levels, to allow landlords to track and analyse the correlation of these variables together on one graph and see how reducing relative humidity through adequate heating and ventilation can maintain a healthy home. Hand-in-hand with the datalogging, Airtech's specialist control platform monitors the data as it is collected and modulates the fan accordingly to react automatically and proportionally to rising humidity levels, offering quick and effective humidity control.
Airtech also runs training courses to help landlords understand the difference between damp and mould, health implications, causes and consequences as well as solutions and data logging. This training helps ensure landlords know how to break the cycle of condensation and mould, thus protecting both residents and their housing stock. Airtech also supplies free mould information leaflets when working with a social housing provider so tenants understand why they should not dry washing indoors or pile clothes or other items against an external wall. Plus Airtech provides a Freephone customer care helpline for tenants to seek advice on its ventilation products.
Airtech is not just another ventilation company. Airtech are specialists in condensation and mould control solutions, born out of 30 years' experience of helping improve the indoor environment in social housing. Airtech successfully uses diagnostics, treatment and analysis techniques to control condensation and mould through a combination of humidity control and ventilation.
For, more information, training details or for a free survey call: 01823 690 292 email: info@airtechtaunton.co.uk